The Partnership
The Creston Valley-Kootenay Lake Economic Action Partnership (CV-KL EAP) project's main focus is to create an economic action strategy that will guide communities between Yahk to Yaqan Nukiy to Riondel to improve our regional economy in the next 5 to 10 years.
The strategy is being developed for the people who live here, local businesses, and community groups. Together, steps will be taken to improve our local economy – which means community input and involvement is critical for determining the direction of this plan. If engagement, evaluations and priorities align, implementation of a strategy will commence in Spring 2018.
Community Ambassadors:
To ensure a steadfast approach, a community-wide search took place to designate five community ambassadors to represent each partners area. These roles are an integral part of the project, as ambassadors will bring forward community aspirations, build local capacities, and lead with a positive vision on behalf of their area. Though selection was competitive, the CV-KL EAP was happy to select 5 community members for this project from the Town of Creston, Lower Kootenay Band, Area A, Area B and Area C.
---
Steps for Success
Fall 2017 – Phase 2: Determining Plan Direction
Understanding community objectives for economic development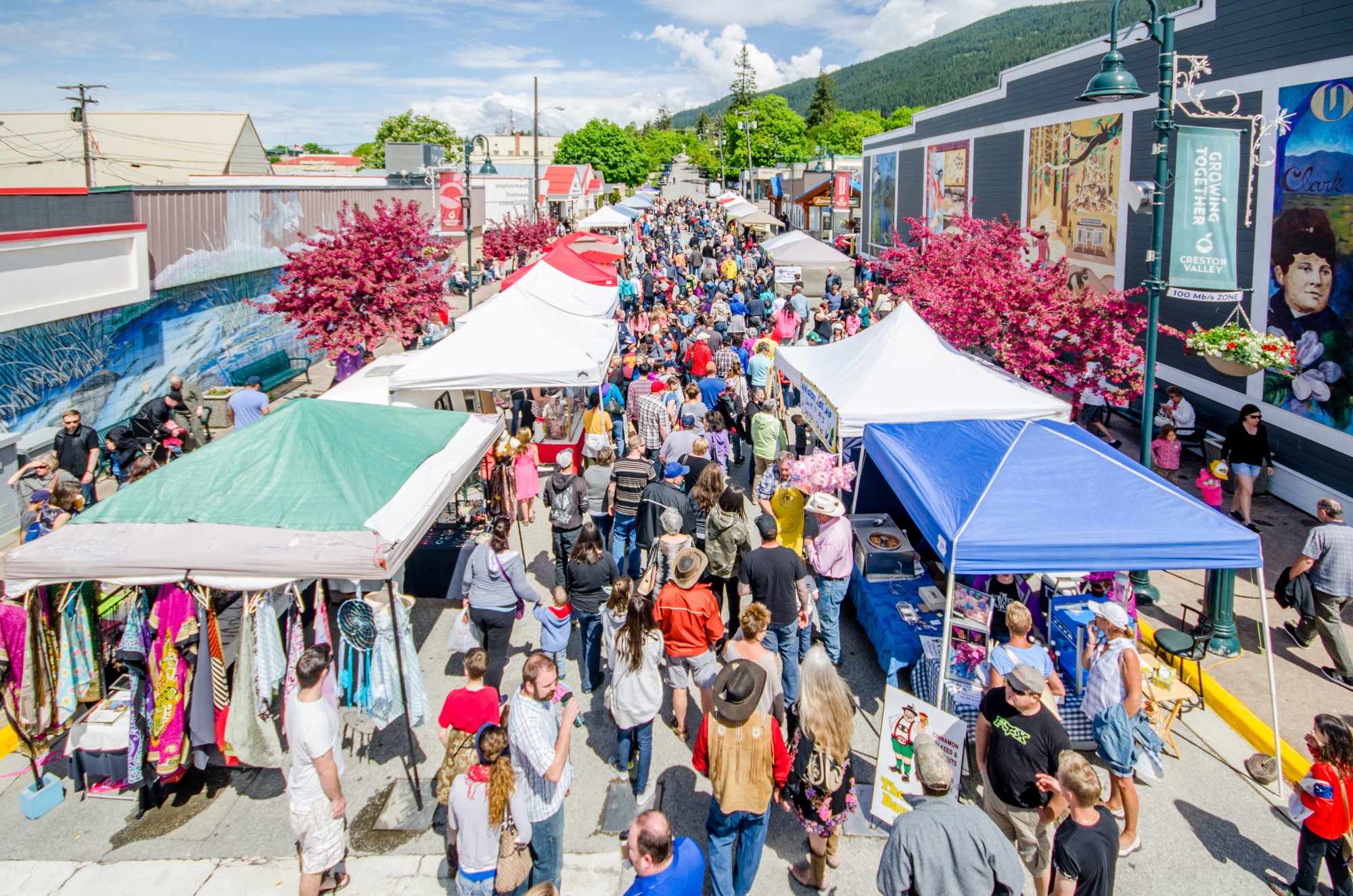 In September, the CV-KL EAP and community ambassadors took the ground running with community engagement activities. This included engagement at local events, community meetings, 1-on-1 interviews with businesses, community groups, agencies and schools.
In October and November, the Economic Action Partnership Survey was distributed online and in-person to gather specific information from the broader community and business community. Overall 1000 locals participated – which included approximately 700 individuals responses and 300 open-ended questionnaire completions from community groups and associations.
As well, The CV-KL EAP and strategy consultants, EcoPlan International, hosted a steering committee meeting for over 40 members of the region; which included businesses, community associations, and other key community groups. The group reviewed survey feedback, determined priorities, and identified where they can help implement economic actions. Afterwards, a community open house for other businesses, associations, and community members was hosted to share input about the direction and ideas towards building a regional economic strategy. 


Fall 2017/Winter 2018 – Phase 3: Evaluating and Prioritizing
Partners and implementing groups working together to choose actions to pursue
From the broad community input, over 1,000 action ideas emerged and a treasure trove of other valuable information was brought forward. The CV-KL EAP combed through this information – looking for common themes, areas of agreement or disagreement between communities, and actions our communities could champion right away (known as 'quick starts'). Though there were differences in top priorities, every area's top three rankings were a combination of the overall top five rankings, which included: attraction of more families/young people, improving services, job creation, protection of the region's character/peacefulness, and attraction of new business and investment.
Similar to area variances, respondents who identified as business owners had slight differences in priorities for improving the local economy. Both groups identified 'attraction of families/young people' as their top priority. However, more importance was given to 'building a thriving local business sector' and 'attracting new business and investment' by business owners, managers, self-employed, artists, and freelance respondents. To dig deeper into the priorities of local businesses, the Business Support Survey was created and completed by over 100 businesses.
From the steering committee group, again, there were slight differences in priority focuses. When considering goals and feasbility (i.e. cost, available funding, capacity, etc.), the top rankings from the group included: workforce development and attraction, training and support for new/existing businesses, agriculture, tourism and increased business collaboration.
The ranking differences between all three levels was not surprising, as each area and citizen group hold strong and unique identities. However, it appears there is common ground, which helped the CV-KL EAP partners decide on the most promising 'strategy areas' to focus on for further review and action with local stakeholders.
Winter 2018 – Phase 4: Implementation
Partners and implementation groups developing concrete plans for implementation (i.e. who, when, how)


In January, the partners came together to evaluate and prioritize community engagement feedback and chose the focus strategy priorities for the regional economic strategy, which include the following areas:
– Tourism and recreation access
– Local business development and support
– Local purchasing and procurement
– Quality of life and resident attraction
– Agriculture collaboration
– Exploration of new markets
February marked the beginning of stakeholder meetings for the six focus strategies. The purpose of convening stakeholder groups was to generate actions which will collectively make up the regional plan, and, identify who can champion any of the actions right away or in the near future.
By the beginning of April, all six stakeholder meetings were completed – which wrapped-up community engagement activities for the project. All concrete action items were gathered and utilized in the creation of the regional economic strategy, which is set to be released to the community in May 2018.
---
Next Steps
Advancing the regional economic strategy in our communities.
As Phase 4 was coming to a close, the partners of the CV-KL EAP project started to discuss governance, structure, ongoing funding and implementation of the anticipated regional economic strategy. Along with the six focus strategy priorities, foundational actions were identified – which are concrete and consistent activities that will support the success and advancement of strategy actions. Ideally, foundational actions will be overseen by one or more entities to ensure the strategy is well supported in the region. For the remaining six months of the project, the focus will be to decide this function and to start implementing the strategy.
The foreseen role of CV-KL economic development is not to override work and initiatives being executed in each community, but to rather provide an over-arching support and communication mechanism between groups and individuals. Having an economic development entity (or two) will provide transparency and build awareness of current happenings within our region – which, in turn, will provide opportunity for collaboration and cross-over support from different communitities and groups within each focus area.
With feedback from thousands of residents on how to improve the local economy, and the tireless work of local government, stakeholders, and funders to understand opportunities, our region is within arm's reach of commencing a positive and successful regional economic strategy. Stay tuned!